Door: Jolanda Boekhout


| 18 juli 2013 | Nog geen reacties >
This week I had two photo shoots with rescued dogs from Mirtos Animal Project.
Youngsters Thelma & Louise come from Crete, Greece. Tai, four year old, is Egyptian.
The two girls were as impressive as the 'real' Thelma & Louise from the film. Two sisters, but being so different in character. Thelma, the grey one, is playful, cheerful and loves to cuddle. Louise is more cautious, but soft and tender too. When you think about the hard life these girls lived in Greece it is a miracle they still are so loving.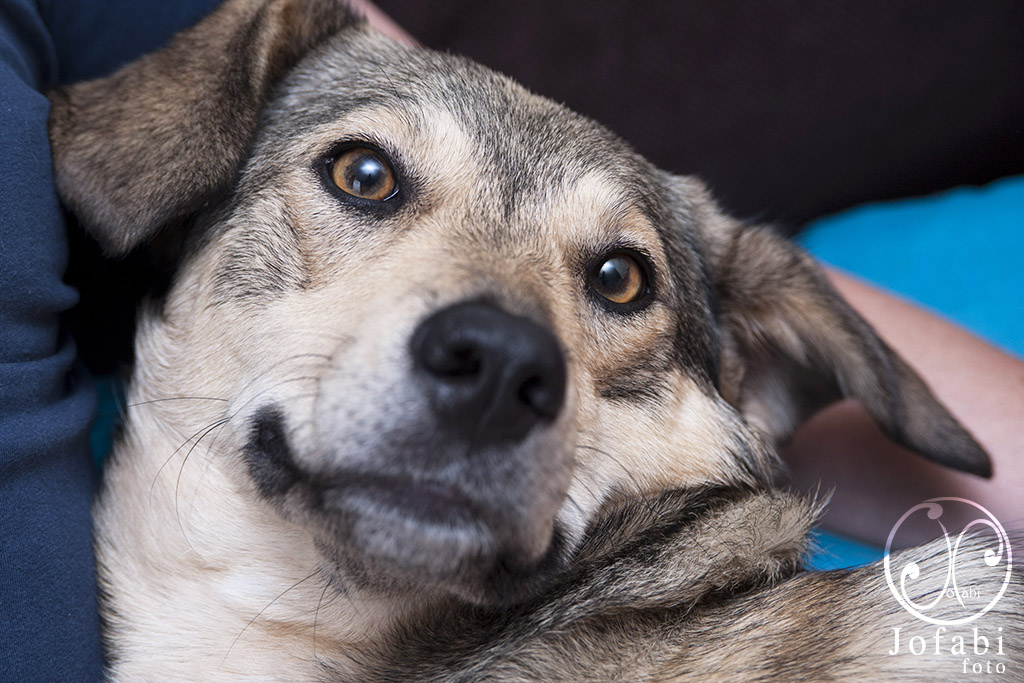 As easy as it was to shoot Thelma & Louise as hard it was to shoot Tai. Tai is the beautiful German-Shepherd-like dog in this series.
Tai had lived in Egypt for four years. Living together with too many dogs in a concrete kennel with not enough shade and not enough food in the bowls. You can imagine what his life must have looked like. This has deformed him into a withdrawn and scared dog. After having lived with his foster family for five months he still feels it hard to feel safe.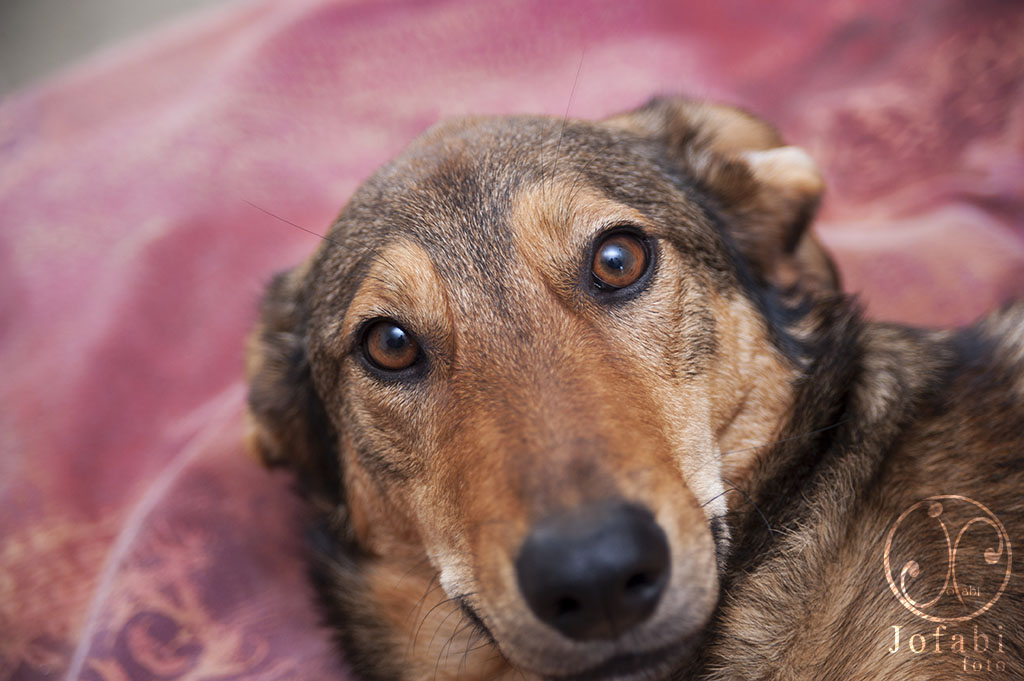 His three friends were jumping up and down to get my attention. Not Tai. It took some effort to capture his sweet face. Patience, sweet words and half a sausage helped.
After the shoot Tai let me tickle his soft cheeks. So I think that when Tai finds his new home he'll warm up in time and feels safe again. Letting go of his fears is a very slow process.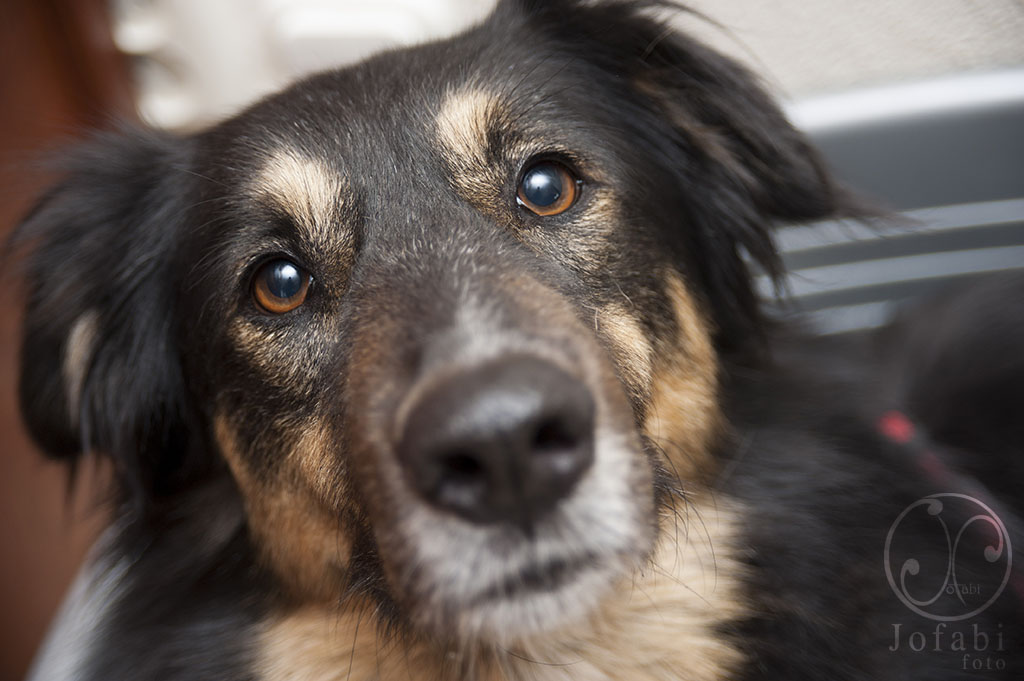 Seeing each of these three dogs makes me aware why I love animals so much: they are so kind hearted. Not much is needed to make an animal happy. A bowl of food that doesn't need to be shared, some love, understanding and patience is enough.
I always have known that animals see the real you. I don't have another explanation for the way they are able to adapt and start over afresh after a hard life of abuse.
All three cuties are awaiting a new home. So when you are interested, and you think you match the needed specifications for being a best friend to one of these three, :-D, you can contact Mirtos.
xo
Jolanda