Door: Jolanda Boekhout


| 12 maart 2012 | Reacties (2) >
Eigenlijk had ik over iets anders willen schrijven vandaag. De post van Bindu Wiles op Shutter Sisters heeft me diep geraakt en ik denk dat het tijd is om mijn verdriet over Tom op te schrijven en te delen.
Bindu's post vertelt over emotionele pijn en dat schrijven helpt om je pijn te verwerken. Een stukje uit haar verhaal gaat over het recente verlies van haar hond Rumi.
Na het lezen van dat stukje kwamen mijn tranen. Ik moest aan Tom denken. Mijn lieve Tommetje, van wie ik nog steeds niet echt afscheid heb kunnen nemen. Misschien kan ik dat wel nooit.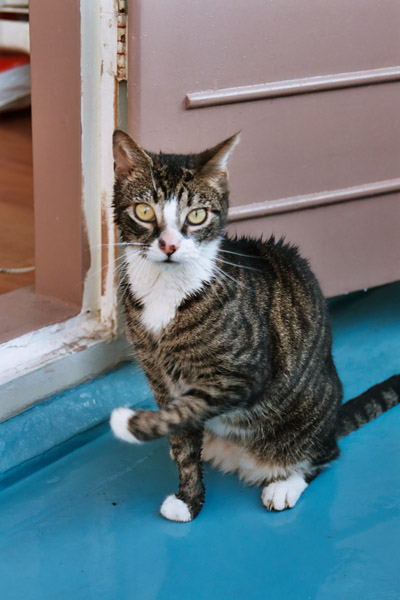 "Lieve Tommetje,
Het heeft lang geduurd voor ik iets kon opschrijven over jou en nog weet ik niet of ik er al aan toe ben. Ik heb mijn verdriet om jou weggestopt. Je was zo'n speciaal ventje dat ik geen afscheid van je kan nemen.
"lief Tom-tie-diddle"
Het lijkt een eeuwigheid dat je weg bent, maar je bent ook nog zo dichtbij. Terwijl het pas vier maanden geleden is dat je overleed. Om na het verlies van Jesse ook nog jou kwijt te raken was moeilijk. Heb al die tijd niet om je kunnen huilen, terwijl de tranen er wel zijn. Het lijkt alsof het leven zo makkelijk verder gaat zonder jou, alsof ik je niet mis.
Niets is minder waar. Ik mis je ontzettend. Er gaat geen dag voorbij dat ik niet aan je denk. Je was altijd eerlijk, begrijpend en gul in je liefde. Je hield van mij, ondanks dat je al vier was toen ik in je leven kwam, dat maakte het zo makkelijk om van je te houden. Ik kon ook alleen maar mijn liefde aan je teruggeven. En dat heb ik gedaan, met heel mijn hart. Je hebt mijn leven rijker gemaakt met je aanwezigheid.
Je was zo blij om bij ons te zijn. Waar ik ging daar ging jij ook. Tot vervelends toe soms als jij weer eens water wilde hebben en ik iets wilde afwassen. Of als je stiekem meeging in de douche en je daarna kleddernat de keuken in rende.
Als ik me verdrietig voelde, dan kwam je bij me zitten, me troosten. Je voelde me zo goed aan. Als ik me nu verdrietig voel mis ik je nog meer. Ik kan niet meer bij je zijn, je vasthouden en samen met jou mijn verdriet weg knuffelen.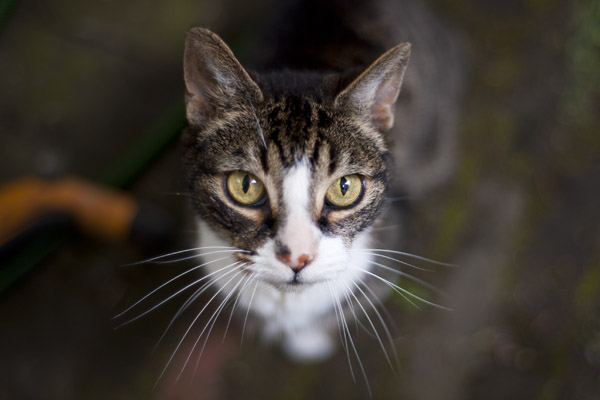 Ook je vriendjes missen je. Je was zo belangrijk voor ons groepje. Belangrijker dan ik besefte, want nu je er niet meer bent heeft Kees zich ontpopt als een etterbak en is constant de meisjes aan het pesten. Het huis is zo leeg zonder jou.
Het was ondenkbaar dat je ons alleen zou laten. In één week was je weg, zo onverwachts. Ik was er nog niet klaar voor en jij ook niet. Je wilde nog niet weg, maar je breekbare lijfje gaf het op.
Mijn lieve Tom-tie-diddle, je hebt een stukje van ons meegenomen. Je voelt nog zo dichtbij. Ik hoop dat dat zo blijft. Ik weet dat je er zult zijn als mijn tijd gekomen is. Onze band is zo bijzonder dat die altijd zal blijven bestaan.
Knuffeltje"