Door: Jolanda Boekhout


| 11 augustus 2021 | Reacties (1) >
Alhoewel er alweer bijna een maand voorbij is, ben ik in alle drukte, vooral door die in mijn hoofd, vergeten hier een update te plaatsen. "Foei Jo!"
Zoals mijn vriendin Joke in de comments van week 8 opmerkte dat 14 juli een belangrijke feestdag in Frankrijk is, quatorze juillet', bleek het voor mij ook een feestdag te zijn. Hoe heb ik dat teken nou kunnen missen? Tot 's avonds laat bleef het spannend, maar ook voor mij dus een dag om te vieren.
Cut to the chase… mijn boek gaat er komen. Yay! Op 14 juli bereikte ik 80% van mijn doelbedrag en daarmee mag ik het boek ook echt gaan maken.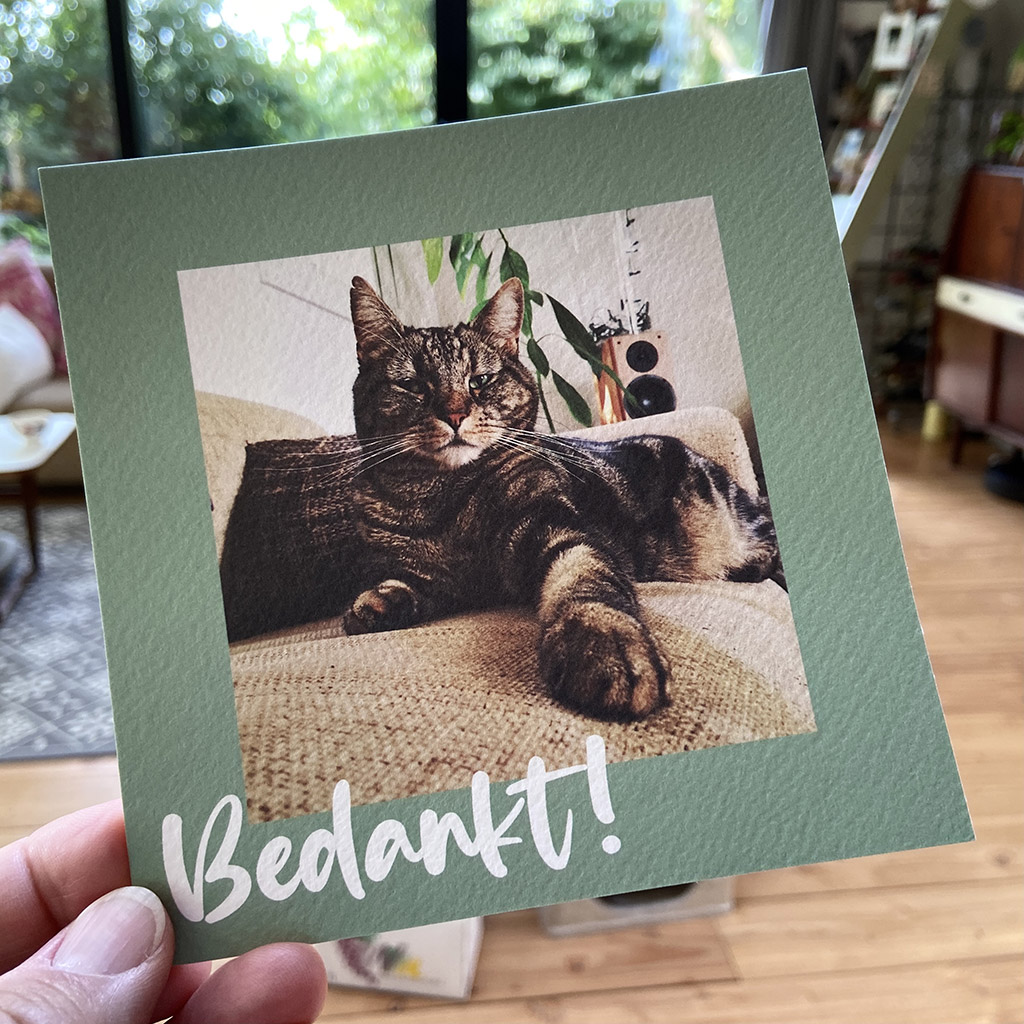 Na een week achterover geleund te hebben, ben ik weer aan de slag gegaan. De ontdekking dat sommige mensen op vakantie waren, gaf me nog iets meer lucht. En er moest natuurlijk een lieve dankkaart gemaakt worden. Mijn hand is inmiddels ook weer bijgekomen van het schrijven van 66 kaarten en 23 digitale bedankjes. Zoveel lieve donateurs.
Nu gaat het echte werk beginnen. Omdat ik het doelbedrag niet heb gehaald zal ik iets meer zelf gaan doen. De ontwerper maakt templates voor me zodat ik het boek zelf kan gaan invullen. Zij houdt wel vinger aan de pols om te zien of alles goed gaat. Pfjiew. Als ik iets gemerkt heb aan het maken van een boek, zoals ik vorig jaar gedaan heb voor 10 jaar Kunstkring Noord-Beveland, dan is het dat je na tig keer nakijken je eigen fouten niet meer ziet.
Het is ook best spannend allemaal. Nog niet alles is uitgekristalliseerd, cover, achterkant, binnenflap. Welke cover gaat het nou echt worden.
Volgende keer meer daarover.
xo
Jolanda