Door: Jolanda Boekhout


| 28 december 2012 | Nog geen reacties >
On 4th October, World Animal Day, I wrote about the special edition of Catspiration and Dogspiration. In that edition useful animal photography tips were given and there were also four giveaway photo shoots available with your own animal.
The photo shoots with the winners already took place. I had a wonderful shoot with Grijsje, Lotje, Sep and Jip and their owner Veronique, one of the lucky winners. It was a special shoot and the result turned out pretty special too.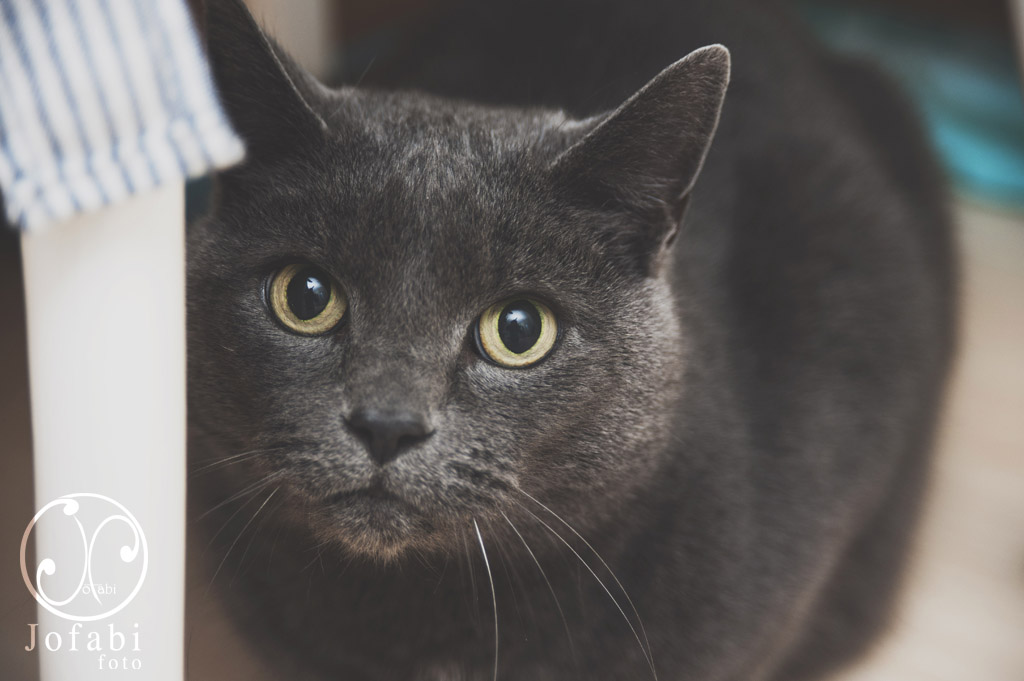 Veronique wrote about Grijsje: "I've got a very beautiful grey cat, Grijsje, but she is extremely shy. As soon as she hears an unfamiliar voice she hides in a closet. She does sit on my lap, but only when it is really quiet in the house. She likes to be cuddled when we're in the bathroom."
When I read that something stirred in me. For me it felt like a special challenge to try to photograph Grijsje. A cat like her often means a lot to an owner. With a photo shoot I always spend as much time as needed, so I was really anxious to see whether Grijsje would warm up to me or not.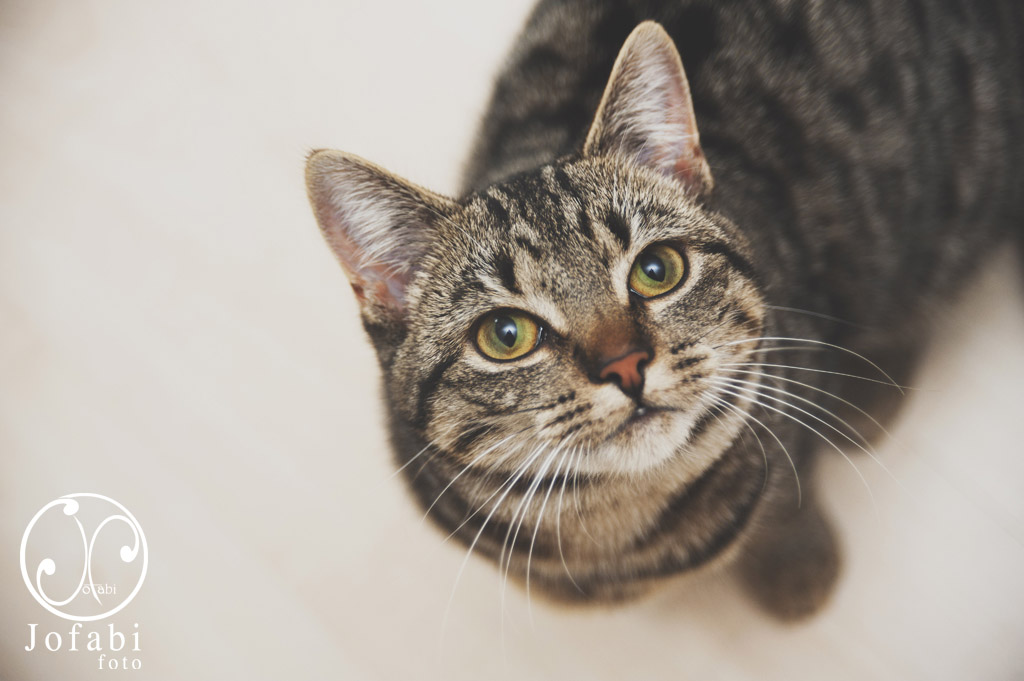 Sep immediately searched my bag and viewed the shoot as a true gentleman. He laid himself down on top of my stuff as if he wanted to say 'Hello, I'm here'. Old lady Lotje was curious. She paraded around me like a wise lady. With help of some toys Jip forgot her shyness very soon too. The photos of Jip and Grijsje have turned out beautiful. And, yes, with a lot of patience and especially some ignoring I was able to photograph Grijsje.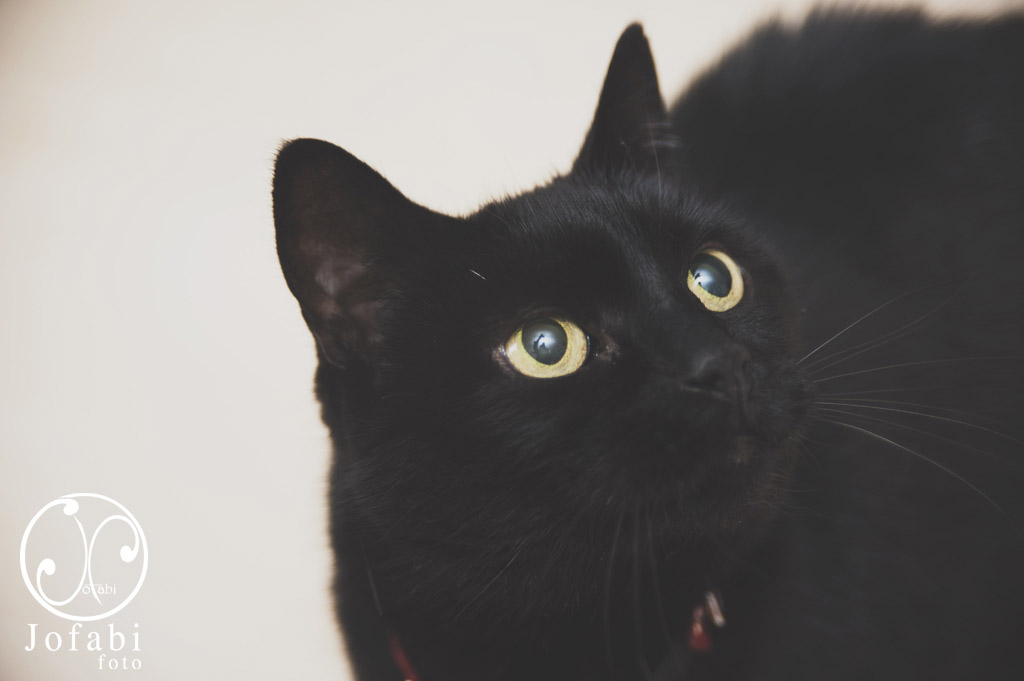 What I often notice afterwards is that very shy cats are mostly very photogenic. Grijsje's gorgeous round eyes pull you into the photo at once and Jip's focused gaze is hypnotic. And Lotje and Sep? Old modest Lotje and lazy laidback gentleman Sep were just gorgeous.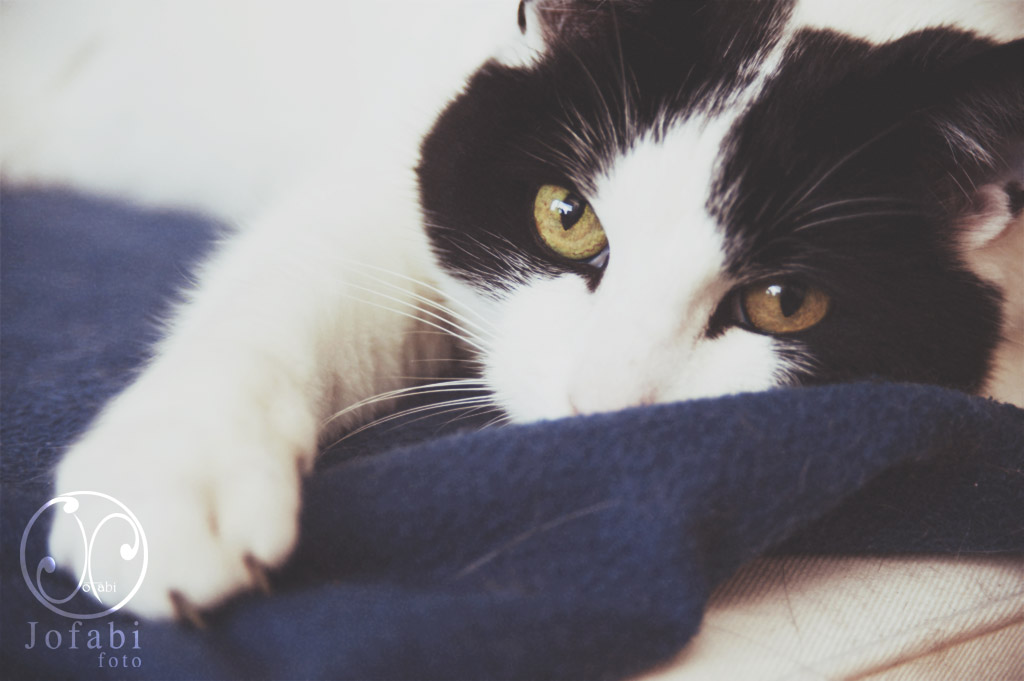 Like to see the result of all four shoots? Take a look at the December edition of Catspiration & Dogspiration.