Door: Jolanda Boekhout


| 10 april 2012 | Reacties (2) >
Only four nights to go for the big moment. I'll go on my way to Bihac, Bosnia, together with a group of awesome people with The Animal Foundation Bosnia for a campaign to neuter stray animals. I look forward to Saturday, with a little tingling feeling. Excited, because I don't know what I'll encounter, but with a big hunch.
"increasing number of butterflies"
Some people who I spoke too think it is a holiday trip. I know for sure that that won't be the case. Too much suffering and animal cruelty I'll be witness of.
Last post before departure is from Suze Steenbergen, member of the board of the foundation and process manager.
"Counting down till departure, but counting the increasing number of butterflies in our bellies!
Less than a week to go, we'll leave with more than 20 people to Bihac, Bosnia. An international group of motivated and enthusiastic volunteers from The Netherlands, the US, Belgium and Bosnia is more than ready.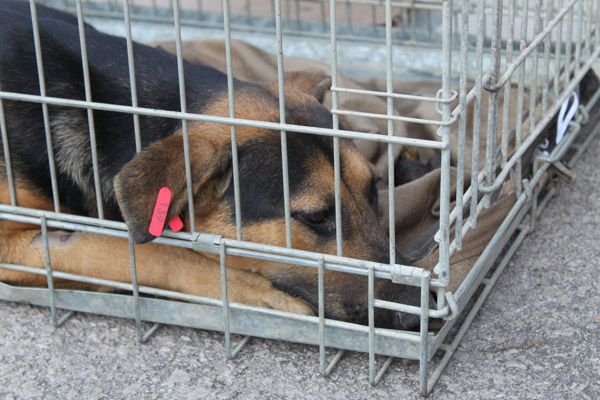 The Bosnian Animal Foundation will undertake its largest challenge till now. With an estimate of at least 500 animals to be neutered and spayed this will be the largest project ever. With 10 years of experience that must be a piece of cake. However every time again it is exciting with lots of obstacles to seek out.
Also this time there seemed to be no end to the discomfort, problems and obstacles. Every success in preparations brought the project more within reach. And now time has come. After three years of struggle and more than three months of hard work the moment is so close it seems unreal.
Medication has been stocked, the aid cargo has arrived, location has been rented, the storage is full, bags are packed. There is still one thing that really gets us overexcited: the dogs!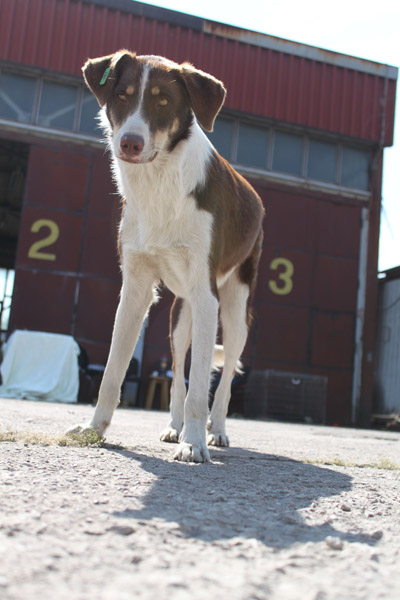 How on earth do we get 500 dogs, and cats, to our operating tables? Will we be successful? We may have got wonderful stuff, professional traps and catchpoles, but will we be trustworthy to the animals? Will they accept the come-on of fresh fish? We have to cross our fingers for good weather, without rain, because rain will make the animals take shelter. We have to hope for hungry animals, who can't stay away from a delicious bite and that get into the trap easily.
Most of all we have to be positive! It will definitely be a success, won't it? It won't be out of lack of effort that's for sure!
After the trip we'll let you know the outcome. Our adventures can also be followed in our Facebook group Stichting Dierenopvang Bosnie.
And while we're at it, please write 29th September 2012 in your diary. Ten years of helping Bosnian animals isn't an easy achievement. So it is time to celebrate! More information about the party can be found at Animal Foundation Bosnia."
During the campaign in Bosnia I'll try to post some shots on Facebook or Instagram. If you like to be kept posted, keep an eye on this blog or follow me on Facebook.